DATE: 26 MAR 2017

MEDIA RELEASE
TO: MEDIA LIST
Kuranda Rally says NO to KUR-World!
Today's rally against the proposed 'Kur-World' development was a resounding success, with hundreds of marchers bringing the village alive this Sunday morning.
The main rally organiser, Steven Nowakowski, said today: "The large and colourful turnout shows the depth of opposition within the Kuranda region to the so-called 'Kur-World' proposal".
"Yet again, Kuranda residents find our concern to safeguard the unique environment of this region is treated like a nuisance by our Council and State Government."
"Although Craig Crawford MP and his LNP opponent Michael Trout were both invited to speak – neither showed up. Likewise, all six Mareeba Shire Councillors and the Mayor of MSC were conspicuous by their absence."
"The only local politician with the guts to speak at the rally was Greens candidate for Barron River Cameron Boyd, who caught the mood of the crowd when he explained the Greens support sustainable development, but not development at any cost.
"The rally was also enlivened by local Aboriginal leader Willy Brim and his fellow musicians. Willy gave a warm Welcome to Country and the band kept attendees entertained long after the speakers in Centenary Park had finished
"Kuranda residents fought off one attempt to urbanise the exceptionally biodiverse and scenic Myola Valley a decade ago. Now we find ourselves engaged in essentially the same struggle. At the core of the Kur-World proposal is a massive subdivision that, if permitted by government, would trash our current planning schemes as well as the habitat of numerous endangered species".
"At a time when the world as a whole is in desperate need of sustainable development, it's beyond annoying that the Kuranda community is forced once again to fight for sanity in planning."
"Speakers made it plain that widespread opposition to Kur-World is not based on xenophobia. Chinese tourism – and Chinese investment – is welcome in Kuranda and in Australia in general. We are a highly multicultural community and proud of it. But NO development should be to the detriment of our unique environment and culture".
For further information contact: Steven Nowakowski
Credit Photographs: Paul Curtis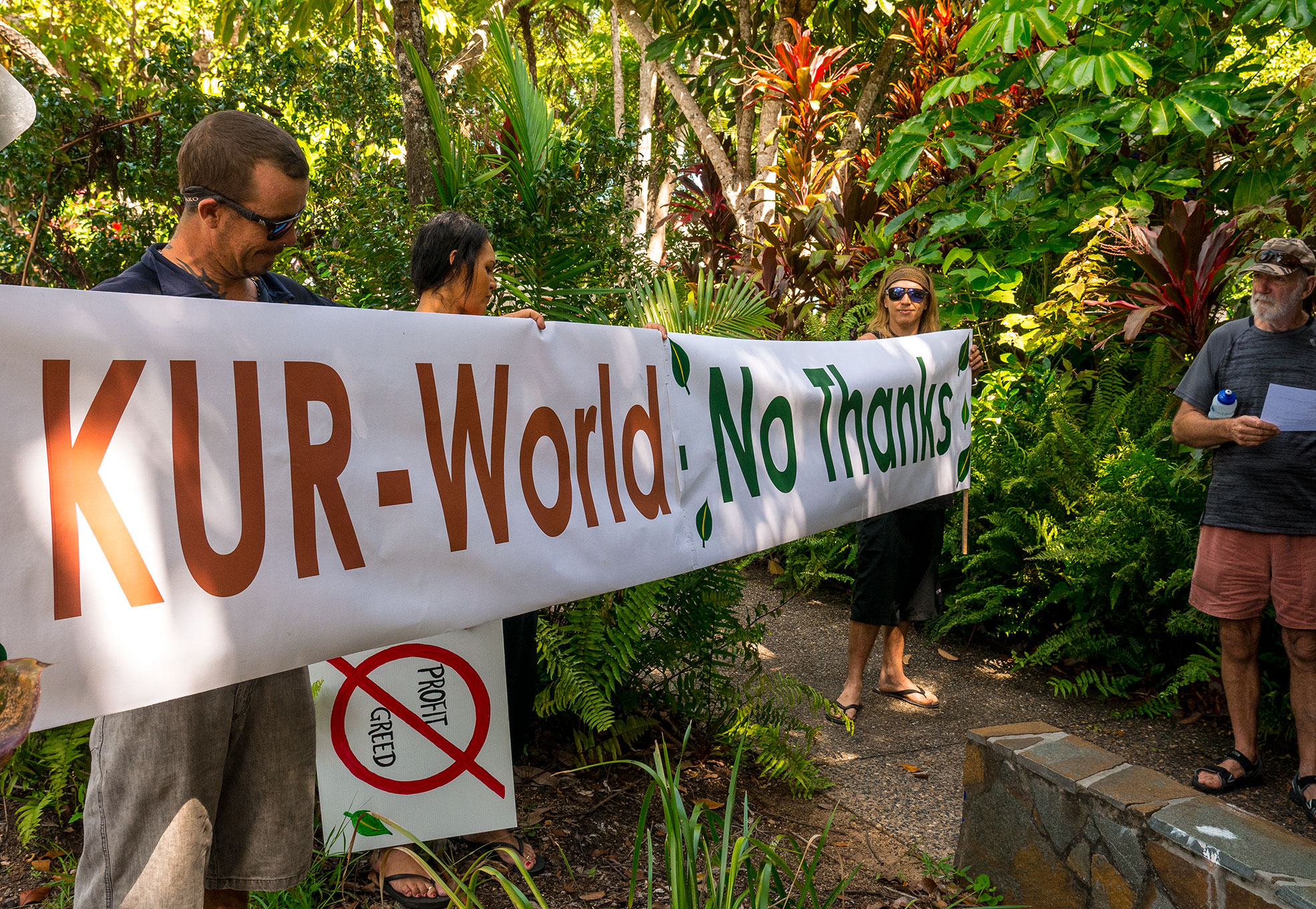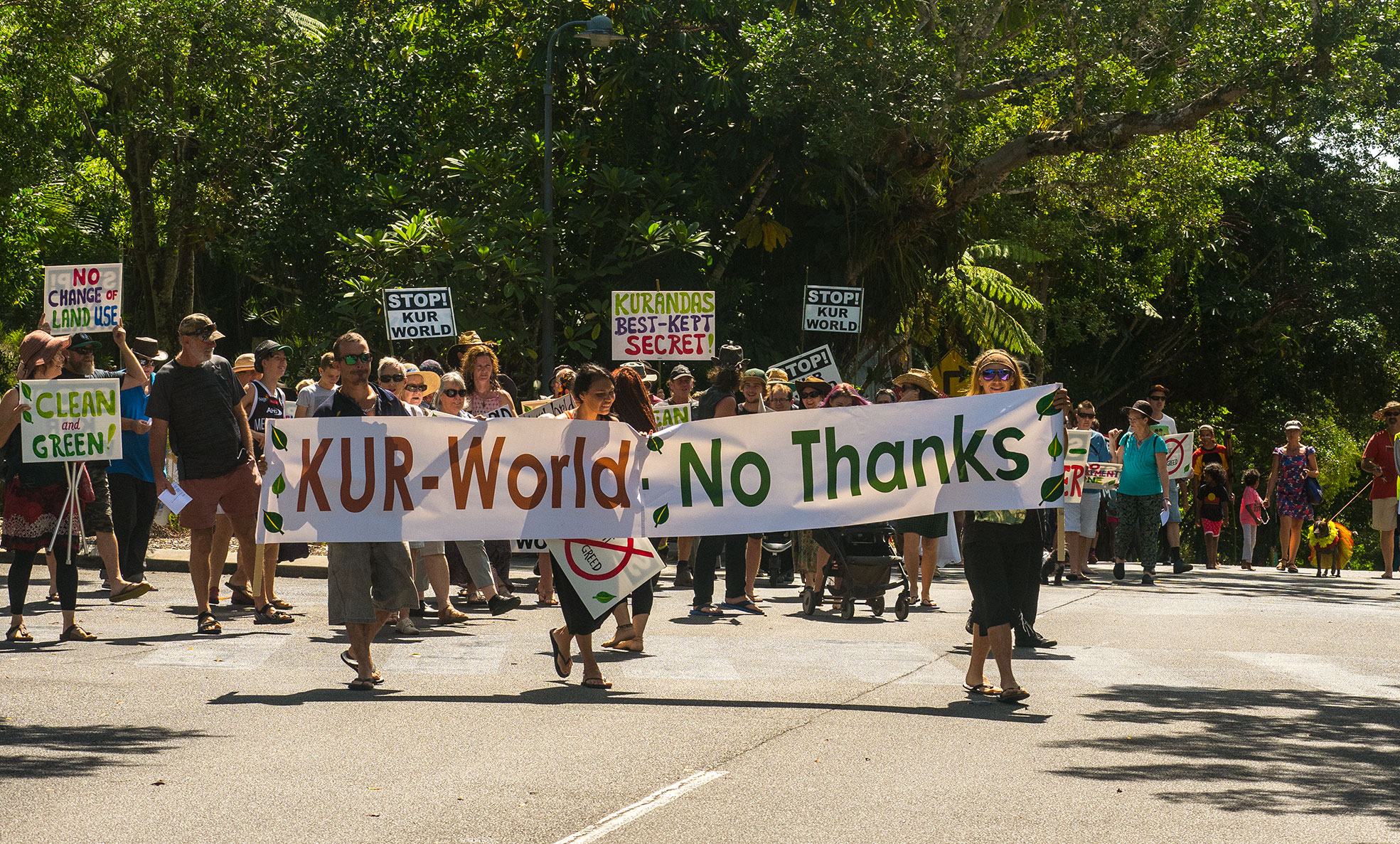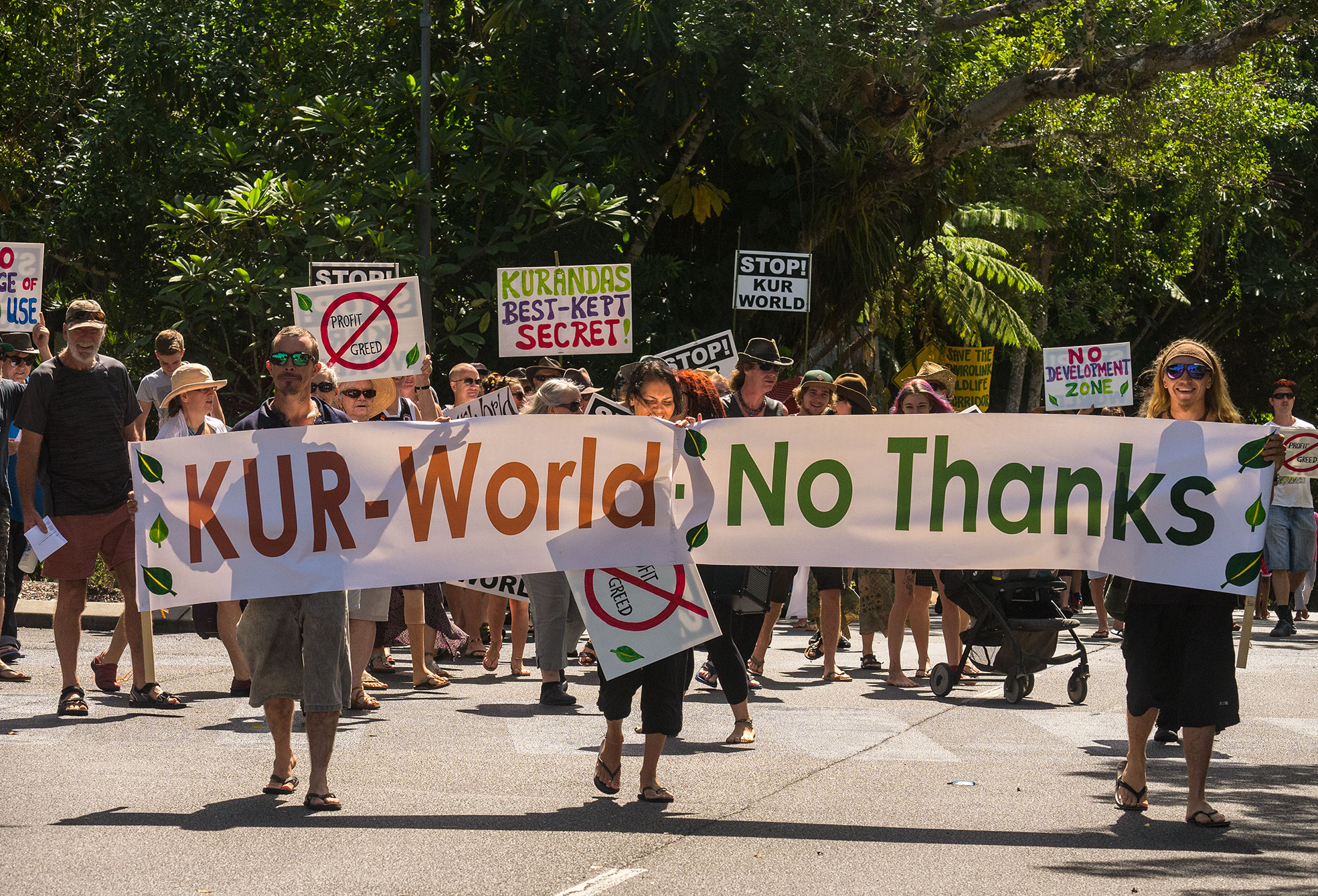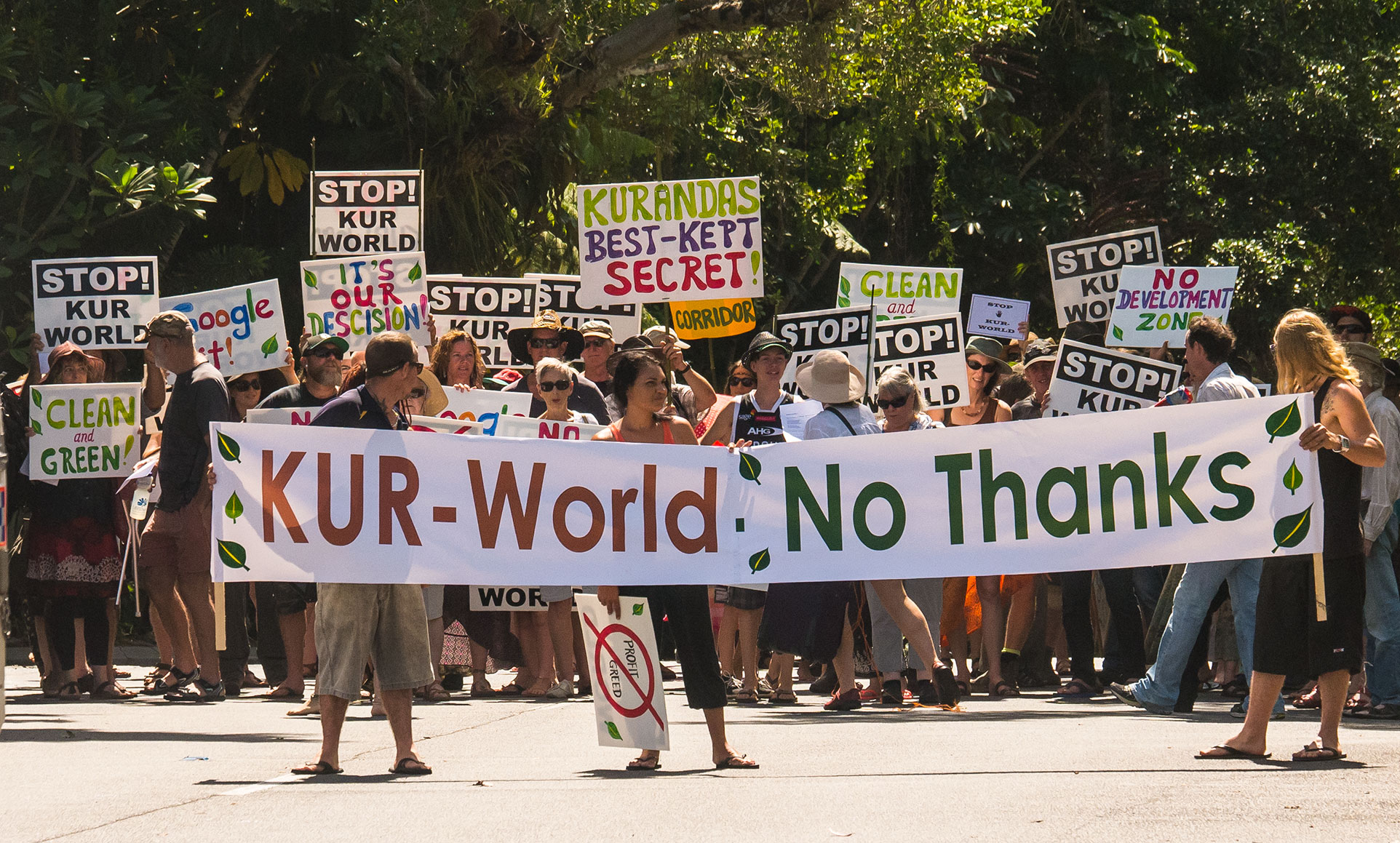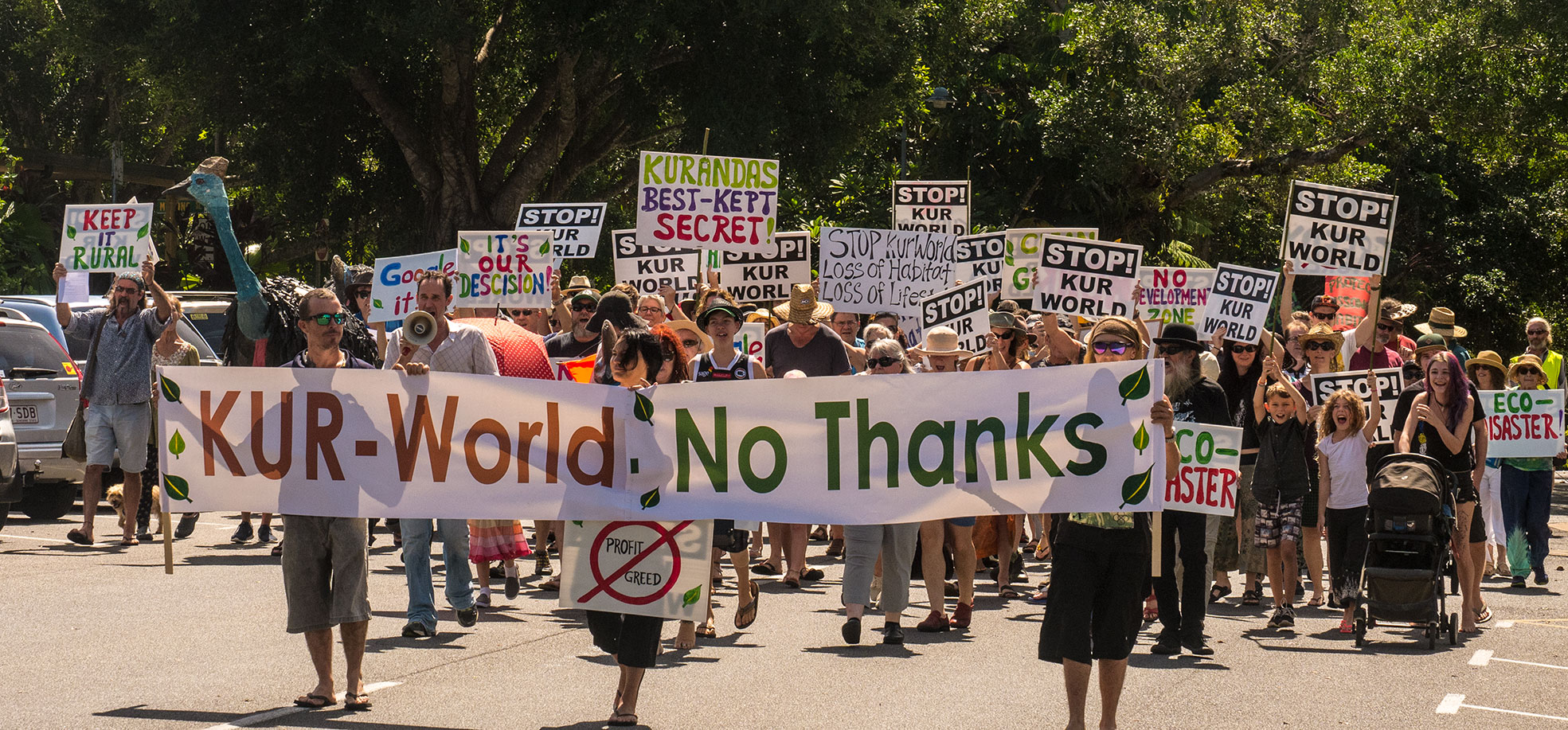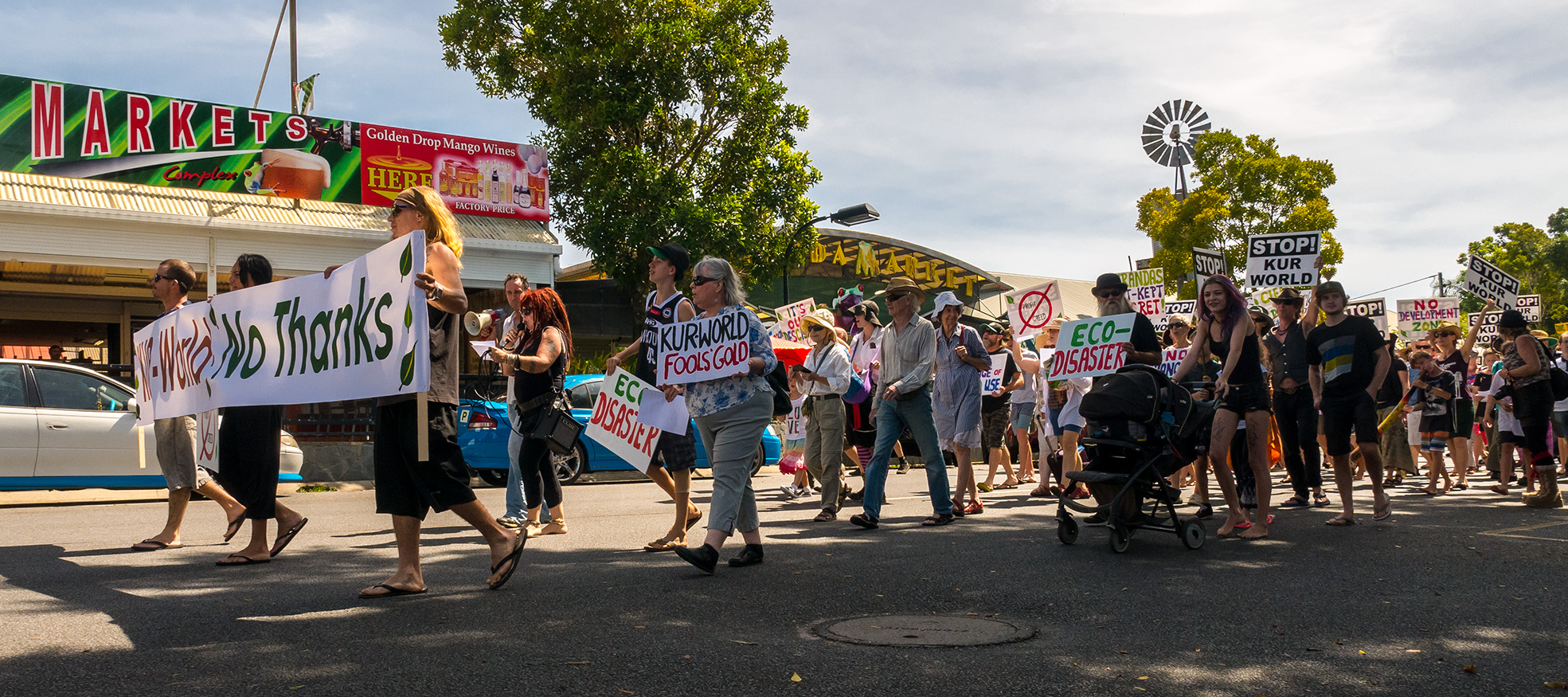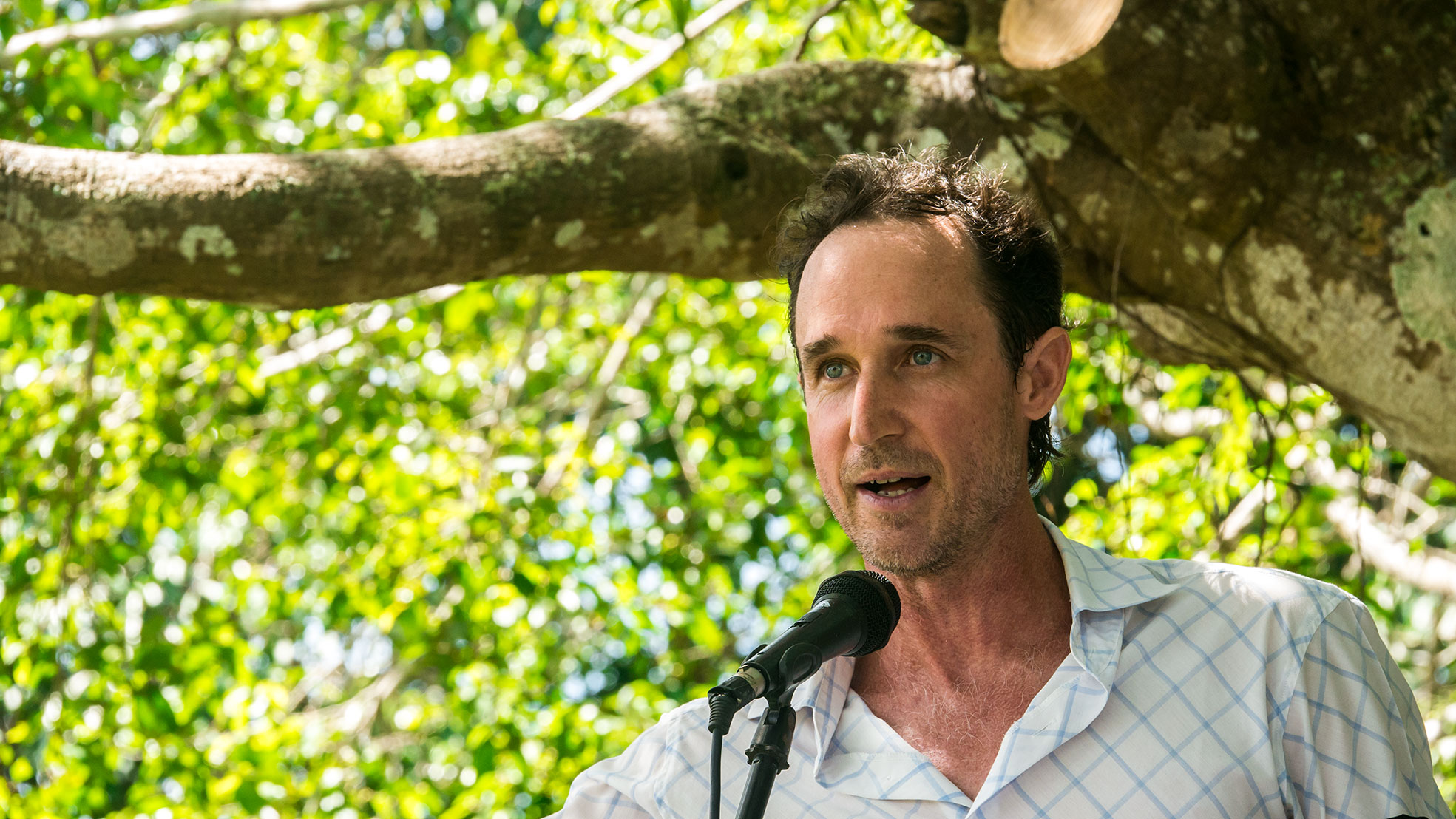 Steven Nowakowski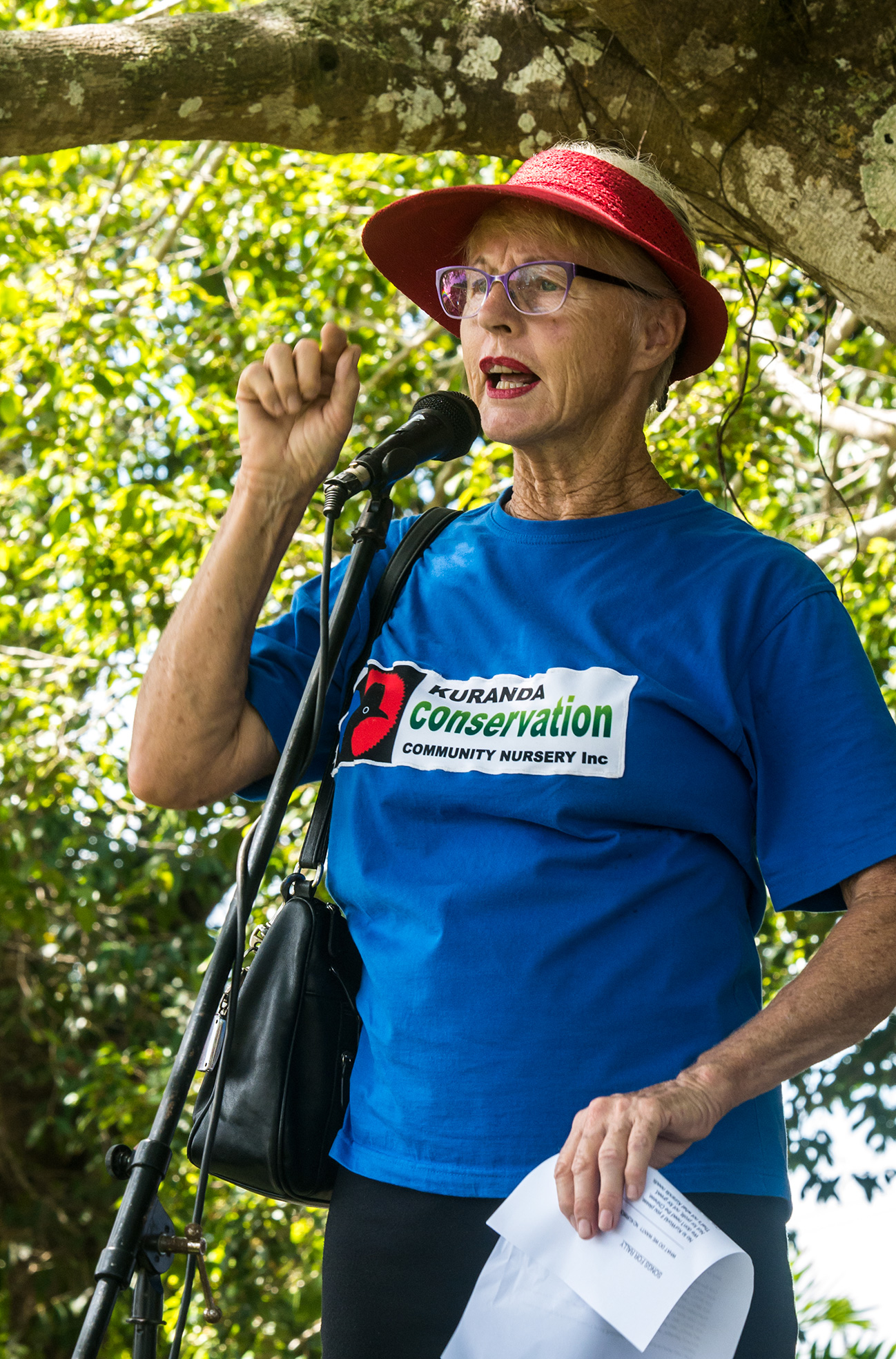 Jax Bergersen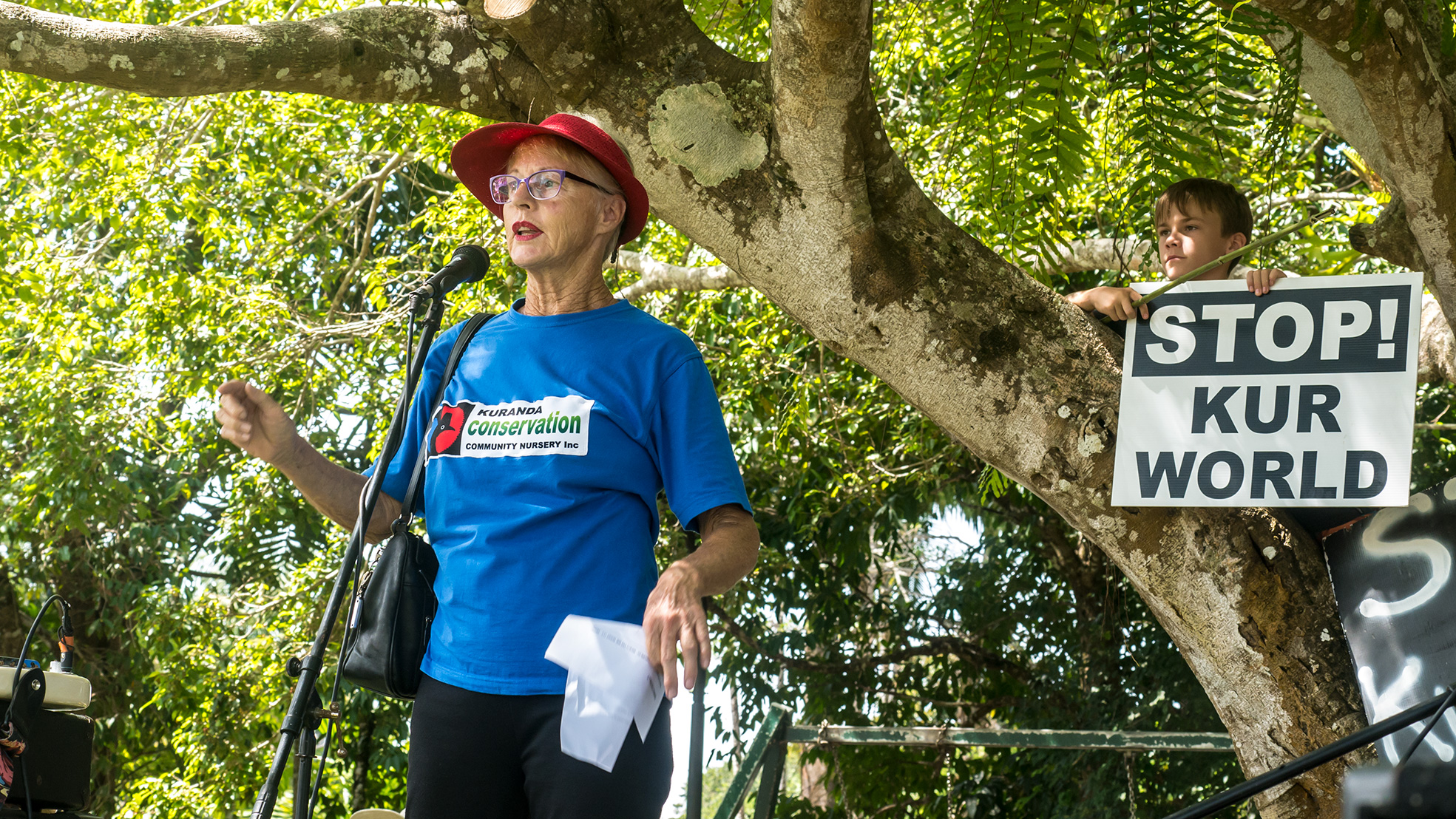 Jax Bergersen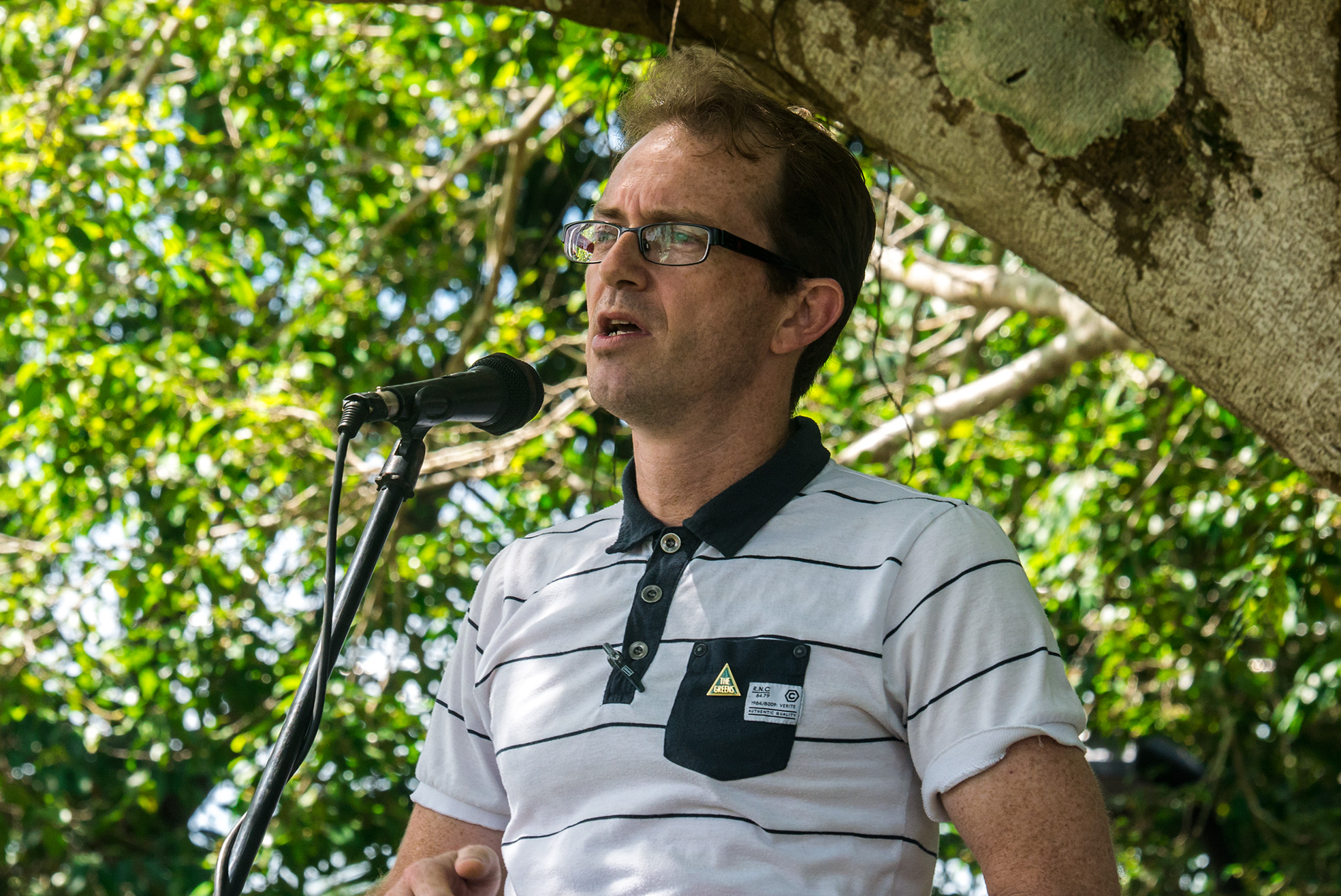 Cameron Boyd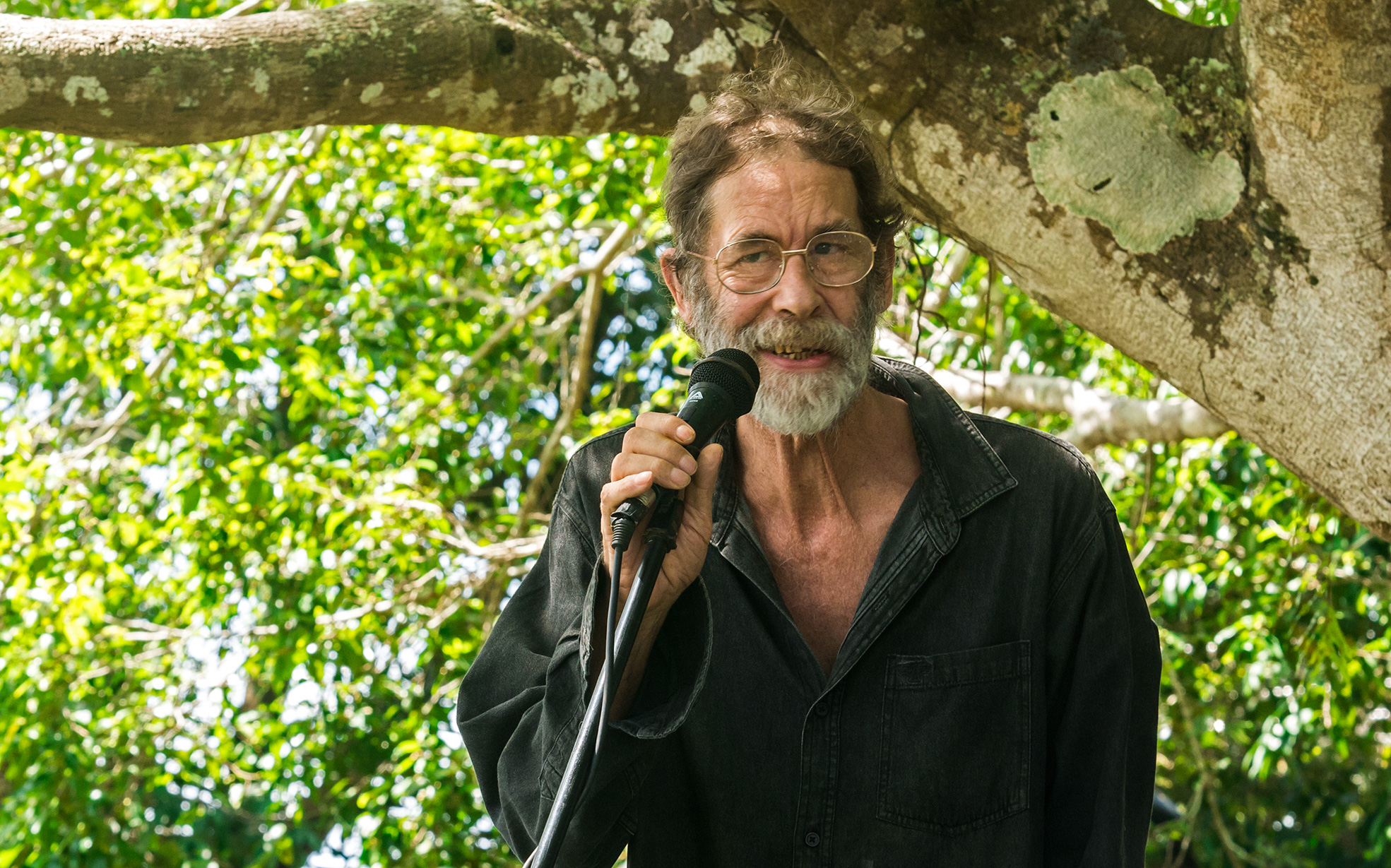 Syd Walker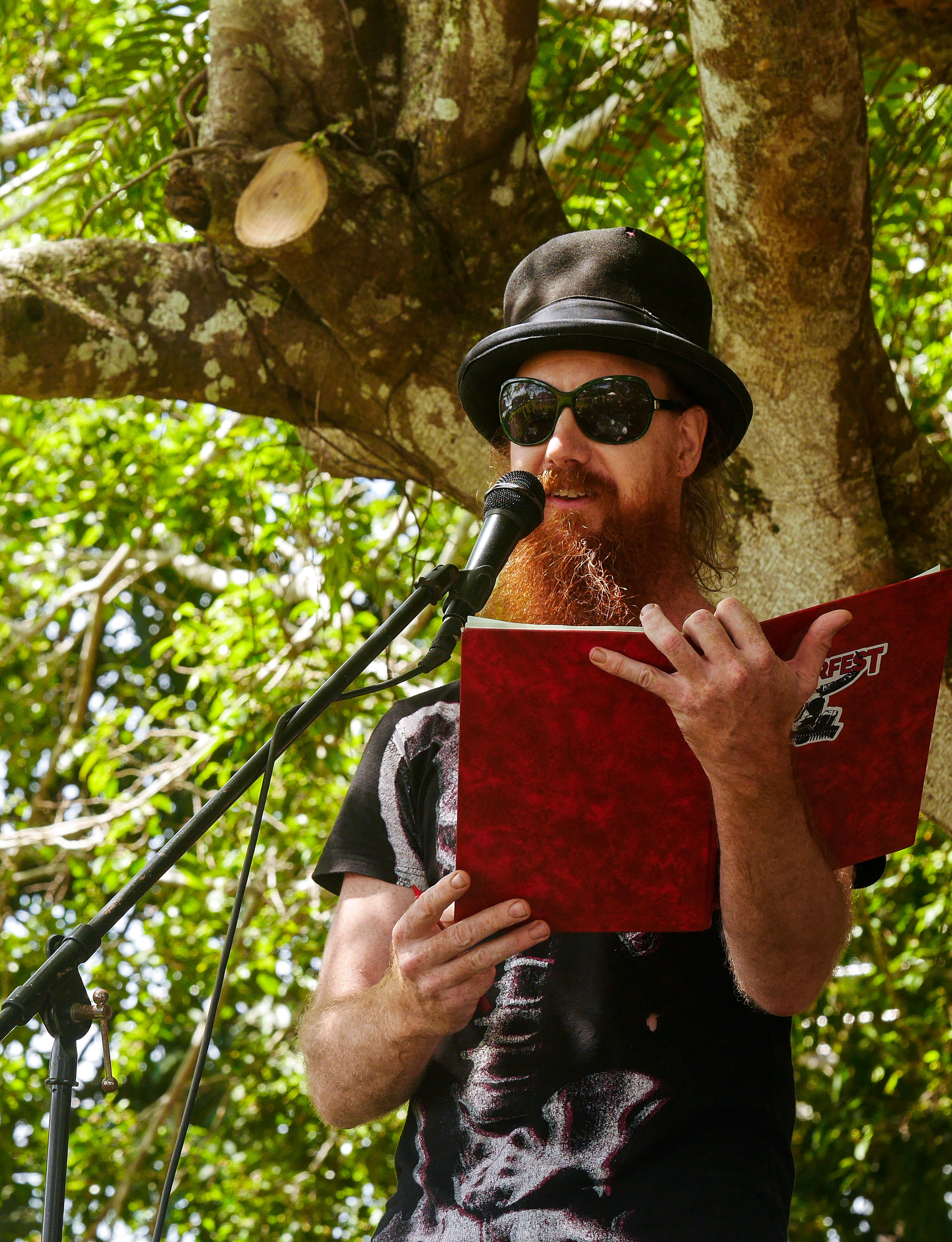 MO Zach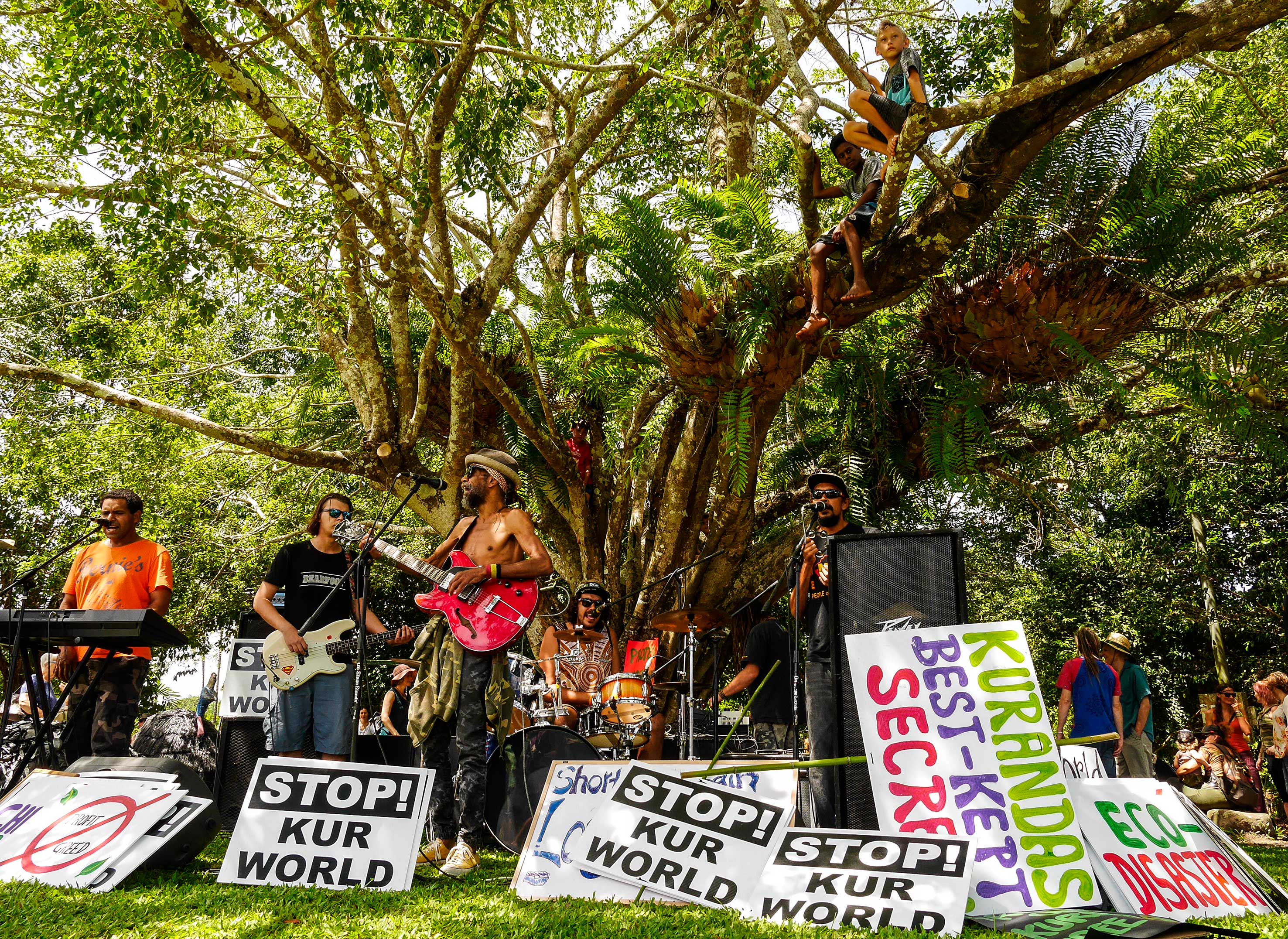 Kapua Gutchen, Alec Stirling, Willie Brim, Aden Brim, Astro Brim