EIS Bite Size was developed by Steven Nowakowski, President of Kur-Alert Inc.
The Kur-World EIS has been published and is over 4,000 pages long. Our community team has distilled various major concerns from the documents.
Perusing the documents in such a short time frame is a herculean effort so I hope these little fact sheets can help give you a little grasp the enormity and complexity of this development.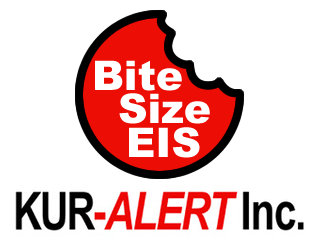 More jobs?
There is a growing trend to try to sell any invasive project, whether a mine or a resort, as long as it promises jobs. I encourage you to read between the lines.
Kur-world promises more jobs for Kuranda locals. Jobs may be created for locals in the short-term construction phase, but even this is not guaranteed. The Kuranda community needs long-term, ongoing and meaningful employment from this development if we are to believe the promises.
During the construction phase.
Locals would be invited to tender but may be unable to compete with the price and capacity of bigger companies. More tradesmen would move into the area with the promise of work and, once the construction phase is over, they'll be looking for more. This would create long-term competition for locals.
After construction is complete
The draft EIS frequently mentions greatly increased Chinese tourism. '… a large component of the increased tourism demand in Far North Queensland will result from strong growth in Chinese visitation.' It makes sense that applicants looking for ongoing meaningful work at KUR-World would be highly employable if they could speak Mandarin. A local who could not, will be considered less qualified.
A university is also proposed for Stage 3 with accommodation for 300 students. These students may prove to offer inexpensive labour and, if from China, will have the language skills needed.
The number of projected jobs for locals are based on the assumption that locals who travel outside of Kuranda region  to their current jobs will abandon these and work at Kur-world. This is unrealistic as satisfactory employment is not just related to how far you have to travel. Those who are currently unemployed are those in need of work. Will they have the skills Kur-world demands to find jobs there?
KUR-World would have their own shopping precinct, restaurants, coffee shops and tourist attractions. Small businesses in Kuranda Village stand to lose their visitors as buses will whisk Skyrail and train passengers past town and out Myola Road. More jobs will be lost.
KEY MESSAGES
The local community is at a disadvantage without the skills necessary to find long-term, meaningful employment at Kur-world.
Kuranda will be unable to compete with a tourism facility that buses visitors past the village and out to their own shopping complex.